At this time, the North Dakota State Historic Preservation Office does not have an online, searchable database of listed properties. The National Park Service maintains the National Register of Historic Places database, which can be accessed here: http://nrhp.focus.nps.gov/natreghome.do?searchtype=natreghome.
For a basic search:
For all properties listed in North Dakota, leave the "Resource Name" field blank and only fill in the State
For all properties listed in a specific county in North Dakota, leave the "Resource Name" field blank but fill in State and County
To search for a specific site, enter one part of the resource name. For example, enter "bridge" to search for Sorlie Bridge in Grand Forks, or enter "Mansion" to search for the Former Governor's Mansion (officially known as the Former Executive Mansion), in Bismarck
For now, resources that are within a listed historic district are not searchable. If you believe your property is located within an historic district, and you have questions regarding its status, please call the Historic Preservation Division at 701.328.2089. Please have the property's street address at hand.
North Dakota Properties listed in the National Register of Historic Places in 2012: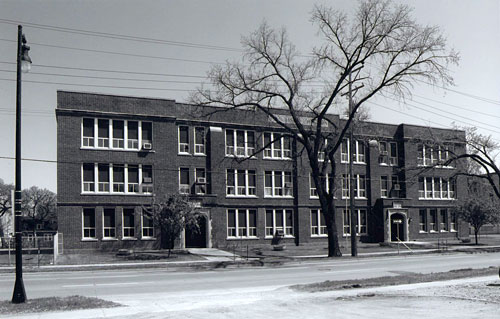 Woodrow Wilson School in Fargo was listed for its Collegiate Gothic design by the local architecture firm of Haxby and Braseth. The school is also a good example of how design changed to meet Progressive-era education ideas. This school offered elementary classes during the day and night classes for adults in its beginning and was an alternative high school until last year.
The Theodore Roosevelt Elkhorn Ranch listing includes approximately 4,659 acres of land owned by the federal government, state government, and a private owner. In the time Roosevelt spent at this cattle ranch, he witnessed many plant and animal species disappearing from the landscape due to over-hunting and over-grazing. His experiences in this core area of the Elkhorn Ranch greatly contributed to Roosevelt's conservation ideas, which greatly impacted the country once he became President.