Introduction | Menoken | Huff | Double Ditch | Activities
Menoken Intro | Menoken Archeological Studies | Menoken Photos
This aerial view of Menoken Village shows the outline of the palisade and ditch with the four bastions.
The location of the village on the banks of Apple Creek was strategically smart.
Modern day farmers work the fields around the site and visitors can
read about the village at the kiosks near the parking area.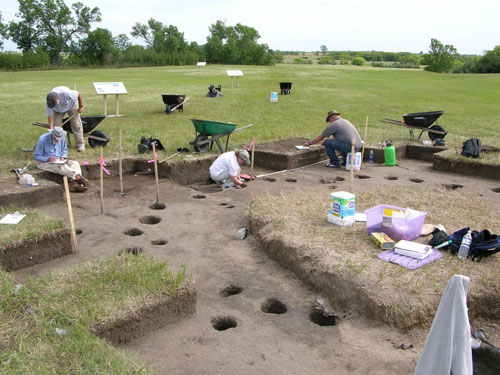 An archeological team conducts the excavation of a house.
Note the holes where the support beams were placed.
Excavated site of a pit house.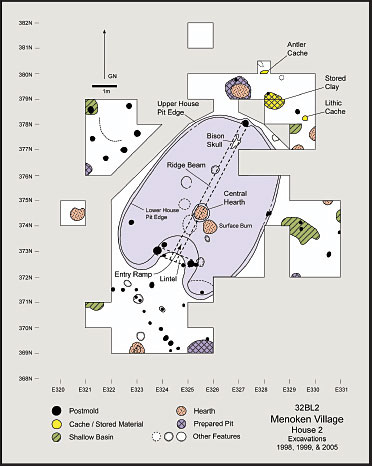 This is the floor plan of a pit house.
Note the absence of postholes
around the perimeter of the house.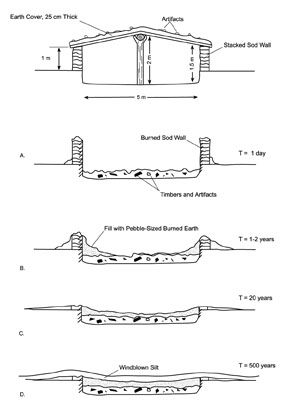 This diagram demonstrates how a pit house
with sod walls was built and then slowly
returned to the earth after it was abandoned.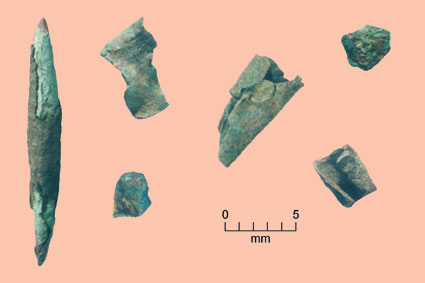 These are some of the pieces of copper recovered
at the Menoken site. Copper is a soft metal and
easily worked into a useful shape.