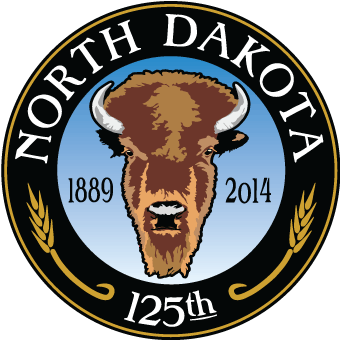 North Dakota will be celebrating 125 years of statehood on Nov. 2nd, 2014, and plans are underway to develop events to honor our heritage and tell the story of North Dakota throughout the year 2014.
There will be two statewide signature events that will be held Aug. 16 and Nov. 2, the stateís official 125th birthday. The August event will be held on the Capitol grounds and will showcase the best of North Dakota with home-grown entertainment, food, crafts and games. Some of the acts confirmed to perform at the event include Tigirlily, Chuck Suchy, The Burning Hills Singers, The Blenders, Mitch Malloy, Robbie Vee, Jesse Veeder, Dakota Air, Keith Bear, Kevin Locke and Greg Hager.
The commemoration of the stateís official birthday on Nov. 2 will coincide with the grand opening of the new North Dakota Heritage Center. Activities for the public will be planned at both the Capitol and the Heritage Center for that day. More details will be announced closer to the date.
The 125th Planning Committee is working with communities and organizations across the state to create additional events and promotional opportunities throughout the year. We encourage communities to organize their own local and regional celebrations to get everyone involved in the commemoration. Information on regional and community events will be available as plans and details are confirmed.
Check back often as we will continually be updating information as plans are being made! And donít forget to follow us on Facebook and Twitter @NorthDakota125!!
Contact Information:
ND 125th Anniversary Coordinator
Janean Rambough
Telephone: (701) 328-1430
Email: jmrambough@nd.gov

Address:
612 East Boulevard Ave.
Bismarck, North Dakota 58505
Get Directions
Hours:
Museum Store: 8am - 5pm M-F; Sat. & Sun. 10am - 5pm.
State Archives: 8am - 4:30pm., M-F, except state holidays, and 2nd Sat. of each month, 10am - 4:30 pm.
State Historical Society offices: 8am - 5pm M-F, except state holidays.
Contact Us:
phone: (701) 328-2666
fax: (701) 328-3710
email: histsoc@nd.gov