ARCHIVES HOLDINGS:
10046 Miles MacDonell
In Folder 8 Box 5 of the Dana Monroe Wright Papers, there is a report from the Selkirk Colony about the winter of 1812-1813. Miles MacDonell wrote the report. The report holds information about the weather, the livestock, crops, and trade.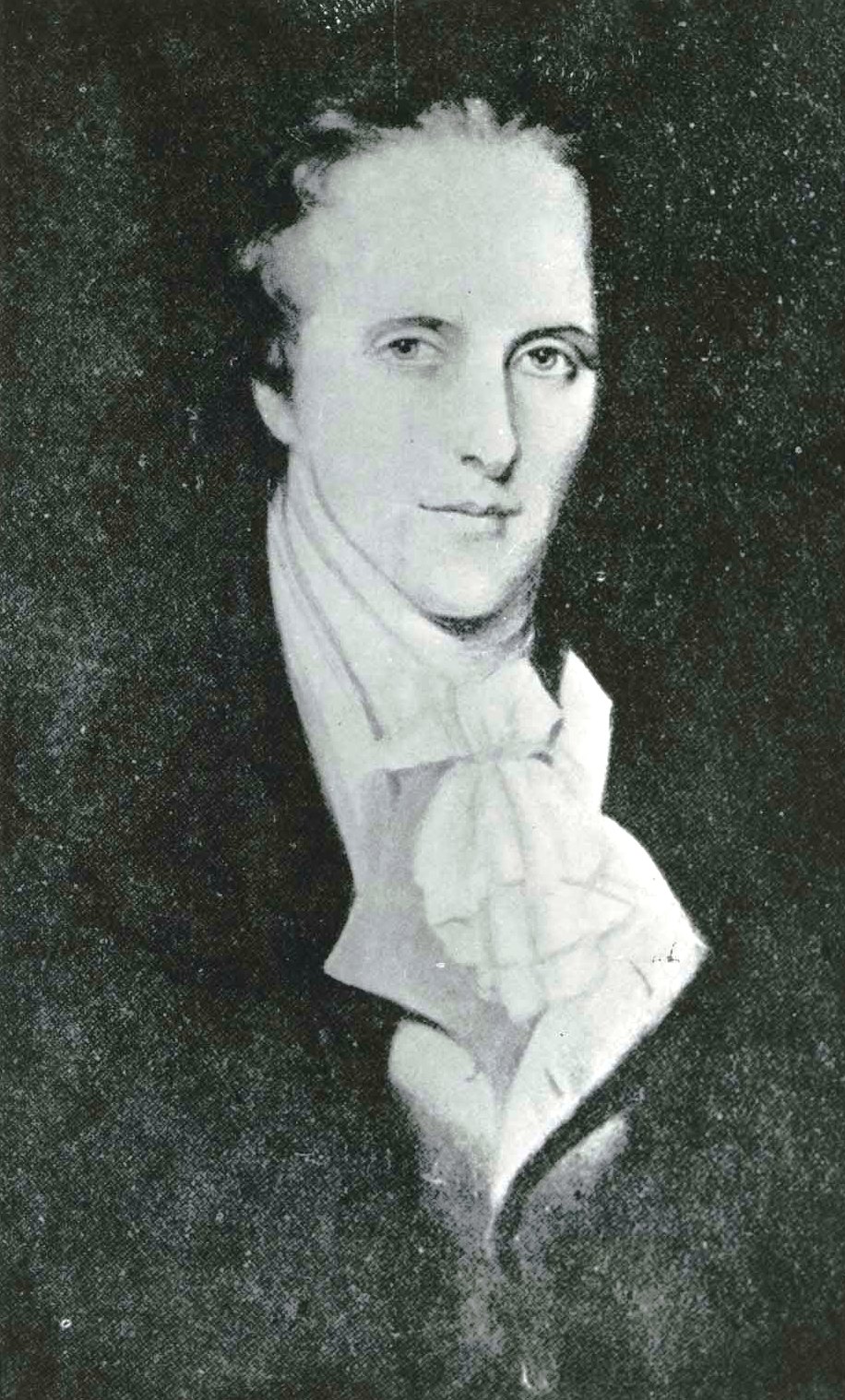 Thomas Douglas, Earl of Selkirk. SHSND A4201
10085 Orin G. Libby
Folder 13 in Box 28 of the Orin G. Libby Collection contains a document written by Thomas Douglas. It is a brief overview of the fur trade and the Northwest Trading Company. There are also letters and Douglas's will in the folder.

SUGGESTED READINGS:

Camp, Gregory S. "Commerce and Conflict: A History of Pembina 1797-1895." North Dakota History, Fall 1993: 22-33.
Pembina was the center of fur trade in the Red River Valley. This article provides information on the people and trade around the town of Pembina.
Kelsch, Anne. "The Selkirk Setters: Bringing Crofters and Clans to the Red River Valley." North Dakota History, Winter 1996: 29-32.
This article in North Dakota History provides information about Thomas Douglas's role in the Selkirk Colony. It provides information on the planning of the colony, the transportation to the colony, and life at the colony.

Gilman, Rhonda, Carolyn Gilman, and Deborah Stultz. The Red River Trails: Oxcart Routes between St. Paul and the Selkirk Settlement - 1820-1870. St. Paul: Minnesota Historical Society, 1979.
This book provides history of the oxcart trails which were so important to the Métis. The book also mentions Kittson, Rolette, and Thomas Douglas. It provides maps and history of all oxcart trails in Manitoba, Minnesota and North Dakota.
Finding Aids on Intercultural Interaction in North Dakota: