ARCHIVES HOLDINGS:
10022 Lulah Cavileer
The Lulah Cavileer Papers contains obituaries of her father, Charles Cavileer. Charles Cavileer was one of the original white settlers of North Dakota. He came to North Dakota in 1850. Also in the Lulah Cavileer Papers is a speech Charles Cavileer presented reflecting on his time as a resident of the northern Red River Valley. In his speech he mentioned his relationship with Norman Kittson and Joseph Rolette.
80021 Joseph Rolette
Joseph Rolette received the first land patent in North Dakota in 1872. His land was near Pembina. This folder contains copies of the land patent signed by President Grant.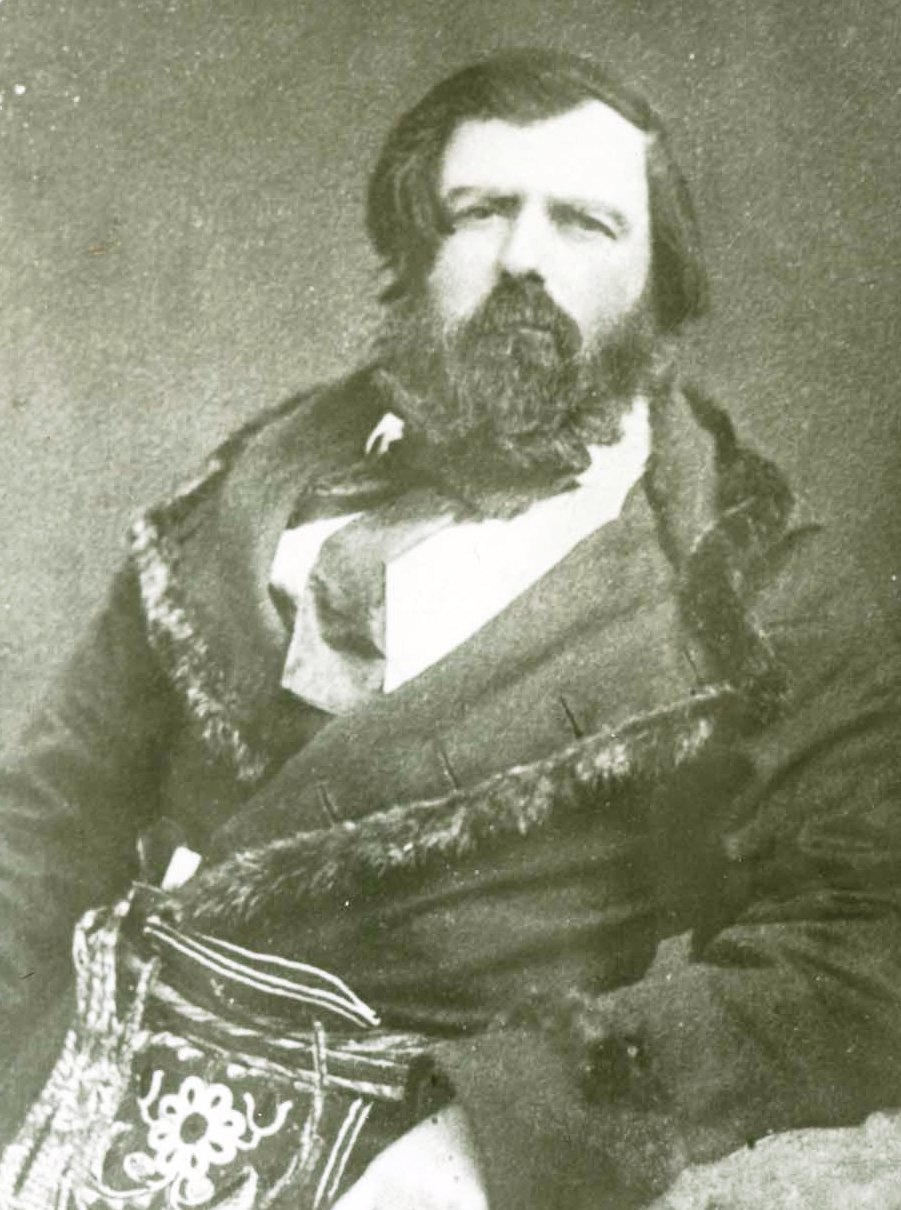 Joseph Rolette. SHSND A2961-2
SUGGESTED READING:
Gilman, Rhonda, Carolyn Gilman, and Deborah Stultz. The Red River Trails: Oxcart Routes between St. Paul and the Selkirk Settlement - 1820-1870. St. Paul: Minnesota Historical Society, 1979.
This book provides history of the oxcart trails which were so important to the Métis and the fur trade of the Red River Valley. The book also mentions Kittson, Rolette, and Thomas Douglas. It provides maps and history of all oxcart trails in Manitoba, Minnesota and North Dakota

Camp, Gregory S. "Commerce and Conflict: A History of Pembina 1797-1895." North Dakota History, Fall 1993: 22-33.
Pembina was the fur trade center of the Red River Valley.This article is about the people and trade around Pembina.
Finding Aids on Fur Traders of the Red River Valley: