ARCHIVES HOLDINGS:
10085 Orin G. Libby
Box 33 Folder 7 in the Orin G. Libby Collection contains letters from various military men about where to place a military post at Pembina.

10691 Roy Johnson and Louis Pfaller
Box 19 Folder 10 in the Roy Johnson and Louis Pfaller Collection of Fort Pembina contains newspaper articles about Pembina's history. In addition, there is a publication called The History of Old Pembina by H.V. Arnold. This publication examines the history of Pembina beginning in the late 1700s.

20425 Anne Ransco
Anne Ransco writes about the history of Fort Pembina. She covers major events like births and battles. She also discusses the relationship with the Native Americans surrounding the fort.

20622 Fort Pembina
This collection contains letters and orders from the Department of Dakota relating to the boundaries and area of Fort Pemibina.
20825 Dakota Territory Military Fort Maps
This collection contains maps of many of the military and trading posts in Dakota Territory. There is information about each post like water sources, proximity to Indians, supplies, and details about the building of the post. The maps provide an image of the layout of the post.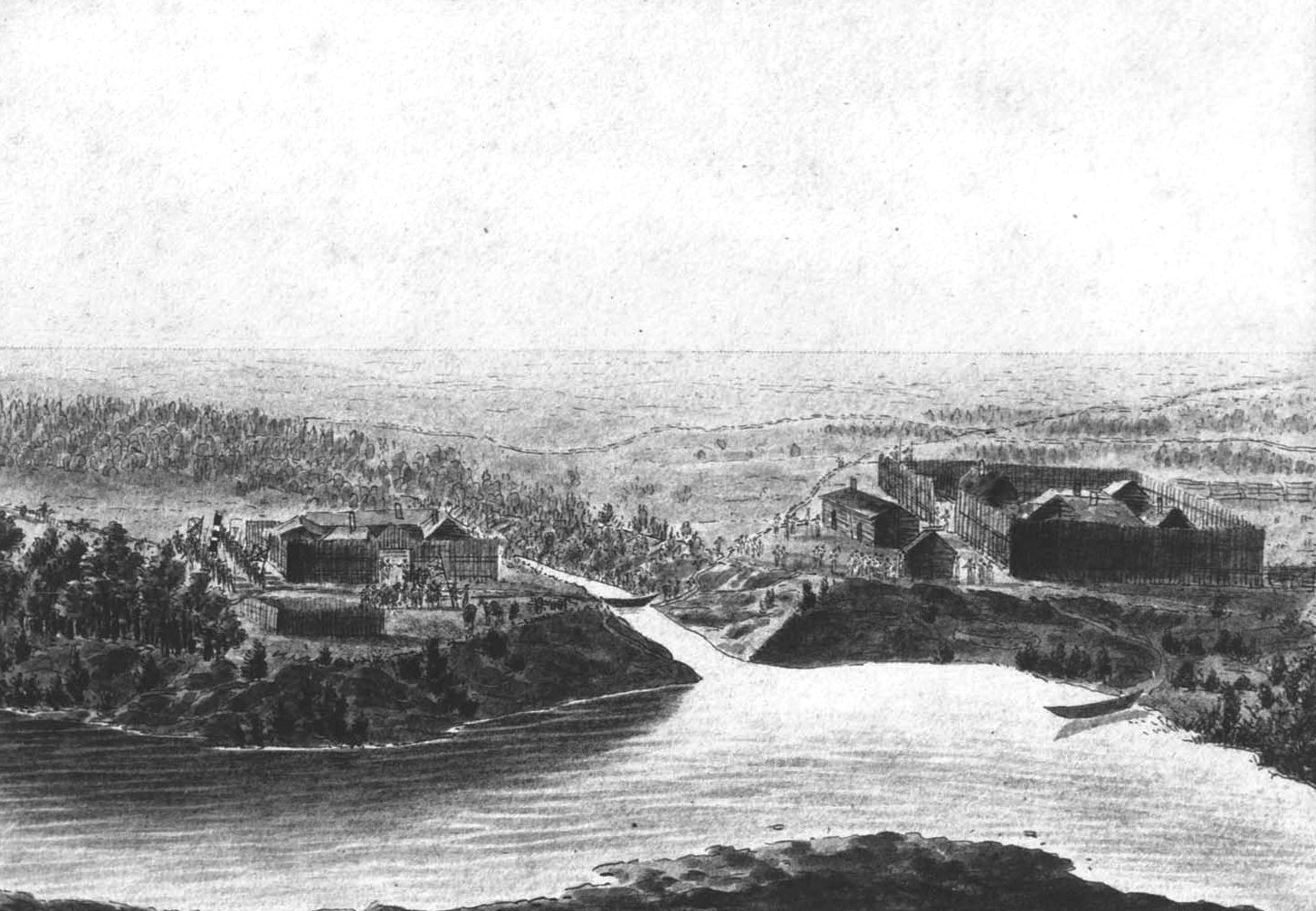 Fort Pembina. SHSND A3995
SUGGESTED READINGS:
Camp, Gregory S. "Commerce and Conflict: A History of Pembina 1797-1895." North Dakota History, Fall 1993: 22-33.
In this article, Camp relays information about the fur trade and the center of Pembina. He also writes about the companies involved in the trade. Camp writes about the early missionaries to the area and the start of the Catholic Church in the northern North Dakota. Camp also writes about the Métis and their involvement in the fur trade.
Finding aids on other fur trade posts in North Dakota: