ARCHIVES HOLDINGS:
10007 Ferdinand A. Van Ostrand
The Ferdinand A. Van Ostrand Collection contains Van Ostrand's diary of his time as a trading agent at the Fort Berthold trading post. Van Ostrand's diary contains information on the relations of Native Americans and traders. This diary also contains entries about other aspects of the early settlement period such as hunting, steamboats, stagecoaches, and mail transport.

10085 Orin G. Libby
In Folder 1 of Box 33 of the Orin G. Libby Collection, there is a narrative of Sully's army arriving at Ft. Berthold. It describes the trip there and then provides a description of Fort Berthold. Libby also sketched how the fort was set up.
20061 Daniel Webster Longfellow
Daniel Webster Longfellow was a fur trader at Fort Berthold. This folder contains a biography of Longfellow and inventories of traded items.
20254 Byron E. Pay
Byron E. Pay recalls the journey to Fort Berthold from Fort Ridgeley. This affidavit depicts the hardships of trading through hostile Indian country.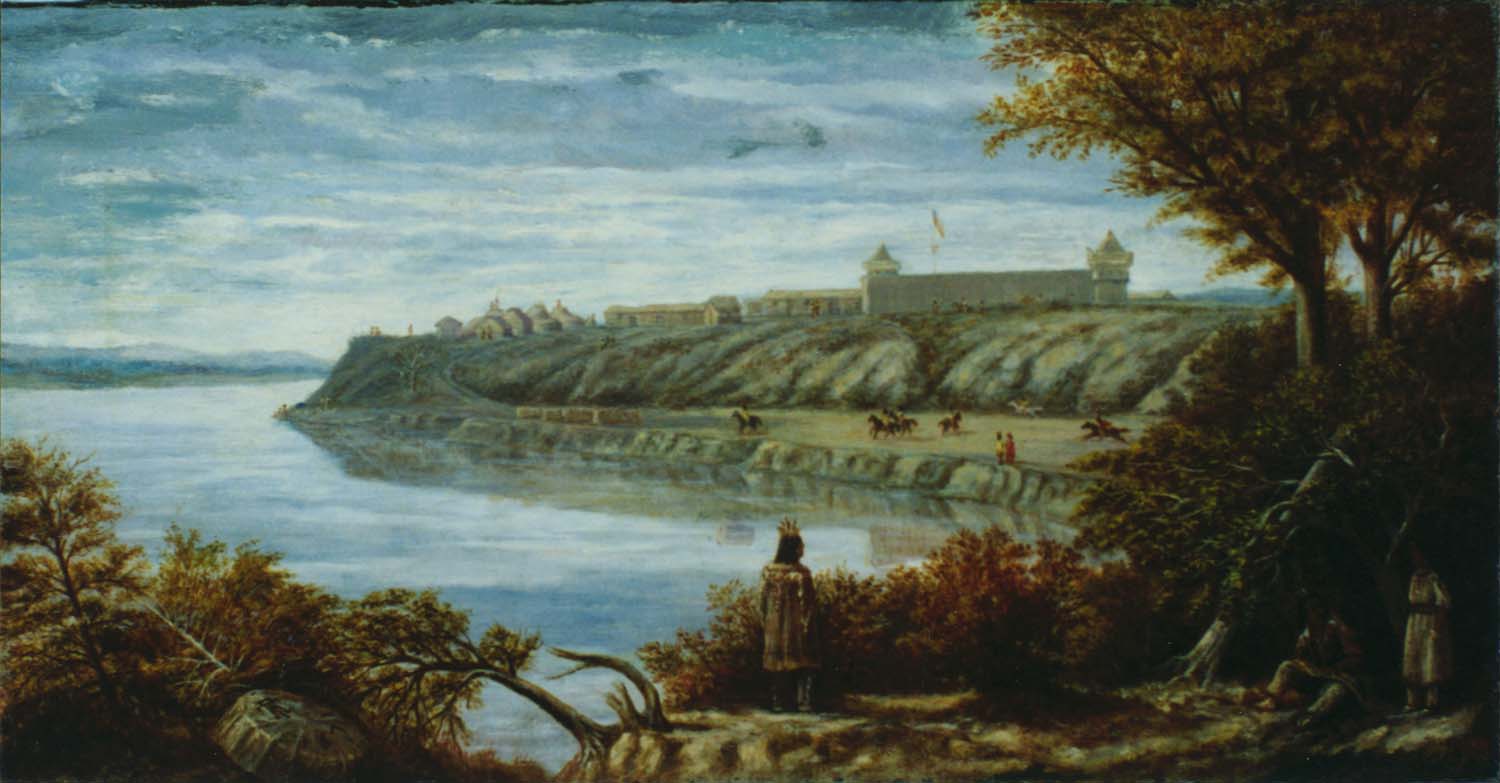 Fort Berthold. SHSND A3262
SUGGESTED READINGS:
Dunn, Adrian R. "A History of Old Fort Berthold." North Dakota History, October 1963:157-173.
This article describes the area of Fort Berthold before it was a reservation. The fur trade and the Native American tribes that influenced the area are written about in the article. The article's chapters contain information about Fort Berthold, smallpox, Manuel Lisa and other fur traders, and the decline in Native American population.
Finding aids on other fur trade posts in North Dakota: