ARCHIVES HOLDINGS:

10085 Orin G. Libby
In Box 20 Folder 28 of the Orin G. Libby Collection are Volumes I-IV of Life, Letters and Travels of Fr. Pierre-Jean DeSmet 1801-1873. In Folder 28 is more research on Fr. DeSmet.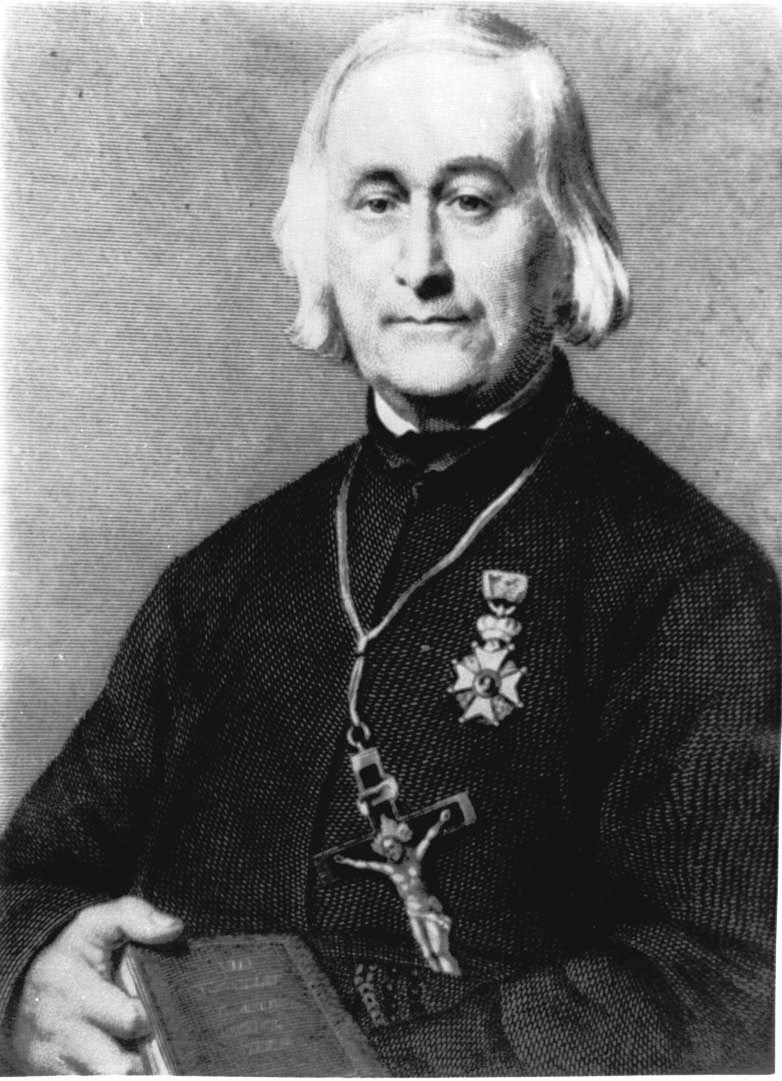 Father DeSmet. SHSND B0610
10691 Roy Johnson and Louis Pfaller
In Boxes 42 and 43 of the Johnson and Pfaller Collection, there is research on Fr. DeSmet. Box 42 contains maps, photographs, and newspaper articles relating to Fr. DeSmet's time in the Dakotas. Box 43 deals with Fr. DeSmet's mission work in Montana. This box also contains a copy of the original Galpin journal. Galpin accompanied Fr. DeSmet on his journeys.

SUGGESTED READING:

Mathes, Valerie Sherer. "American Indian Women and the Catholic Church." North Dakota History, Fall 1980: 20-25.
This entry in North Dakota History explores what Fr. DeSmet and Fr. Belcourt did during their time in North Dakota. They not only spent time with the fur traders, they also helped start religious orders for American Indian women and focused on the conversion of Native Americans.

Connolly, James B. "Father DeSmet in North Dakota." North Dakota History, Winter 1960: 5-24.
This article describes Fr. DeSmet's time in North Dakota as a missionary among the Native Americans of the area.
Finding Aids on Missionaries of the Fur Trade: