ARCHIVES HOLDINGS:
10022 Lulah Cavileer
The Lulah Cavileer Papers contains obituaries of her father, Charles Cavileer. Charles Cavileer was one of the original white settlers of North Dakota. He came to North Dakota in 1850. Also in the Lulah Cavileer Papers is a speech Charles Cavileer presented reflecting on his time as a resident of the northern Red River Valley. In his speech he mentioned his relationship with Norman Kittson and Joseph Rolette.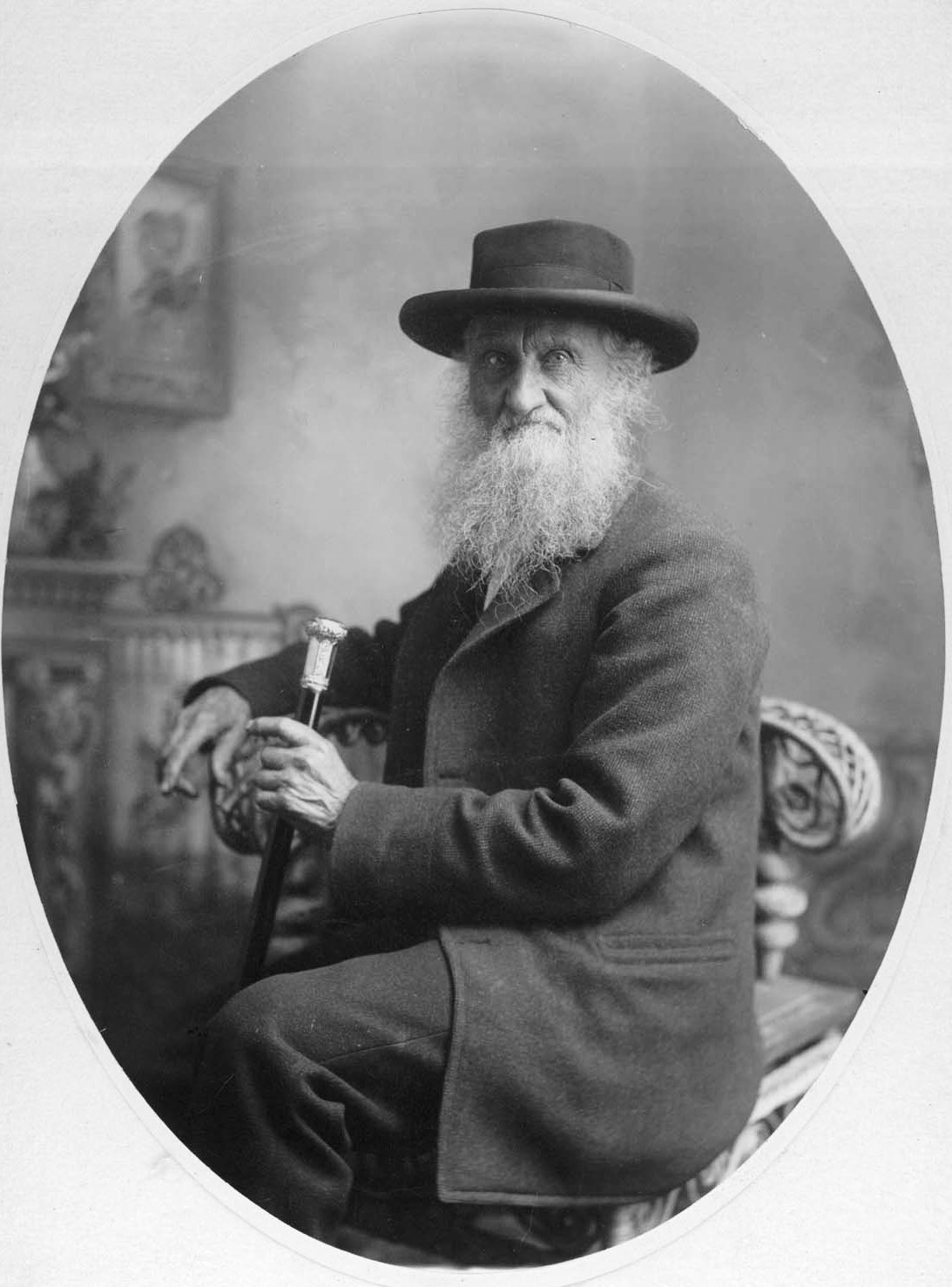 Charles Cavileer. SHSND E0107
10085 Orin G. Libby
In Box 20 Folder 12 of the Orin G. Libby Collection at the State Archives there is research on Charles Cavileer. Although some of the material in the folder is Libby's research, there are speeches and memoirs written by Charles Cavileer and his daughter Lulah. The speech by Charles tells the details of entering North Dakota and running the fur trade in Pembina. Lulah's speech reflects on her father's life.

10691 Roy Johnson and Louis Pfaller
Box 10 Folder 8 of the Roy Johnson and Louis Pfaller Collection contains research on Charles Cavileer and Pembina. In contains biographies of Charles Cavileer and a publication on the post office at Pembina.

20778 Charles Cavileer
This folder contains letters to and from Charles Cavileer. The letters provide information about Pembina and his position as Postmaster.

SUGGESTED READINGS:
Camp, Gregory S. "Commerce and Conflict: A History of Pembina 1797-1895." North Dakota History, Fall 1993: 22-33.
Pembina was the center of fur trade in the Red River Valley. This article is about the people and trade around Pembina.
Finding Aids on Fur Traders in the Red River Valley: