ARCHIVES HOLDINGS:
10026 Albert Dease
This box contains Antoine Gingras's final will, a biography of the Gingras family, and photographs of early Walhalla, North Dakota.

SUGGESTED READING: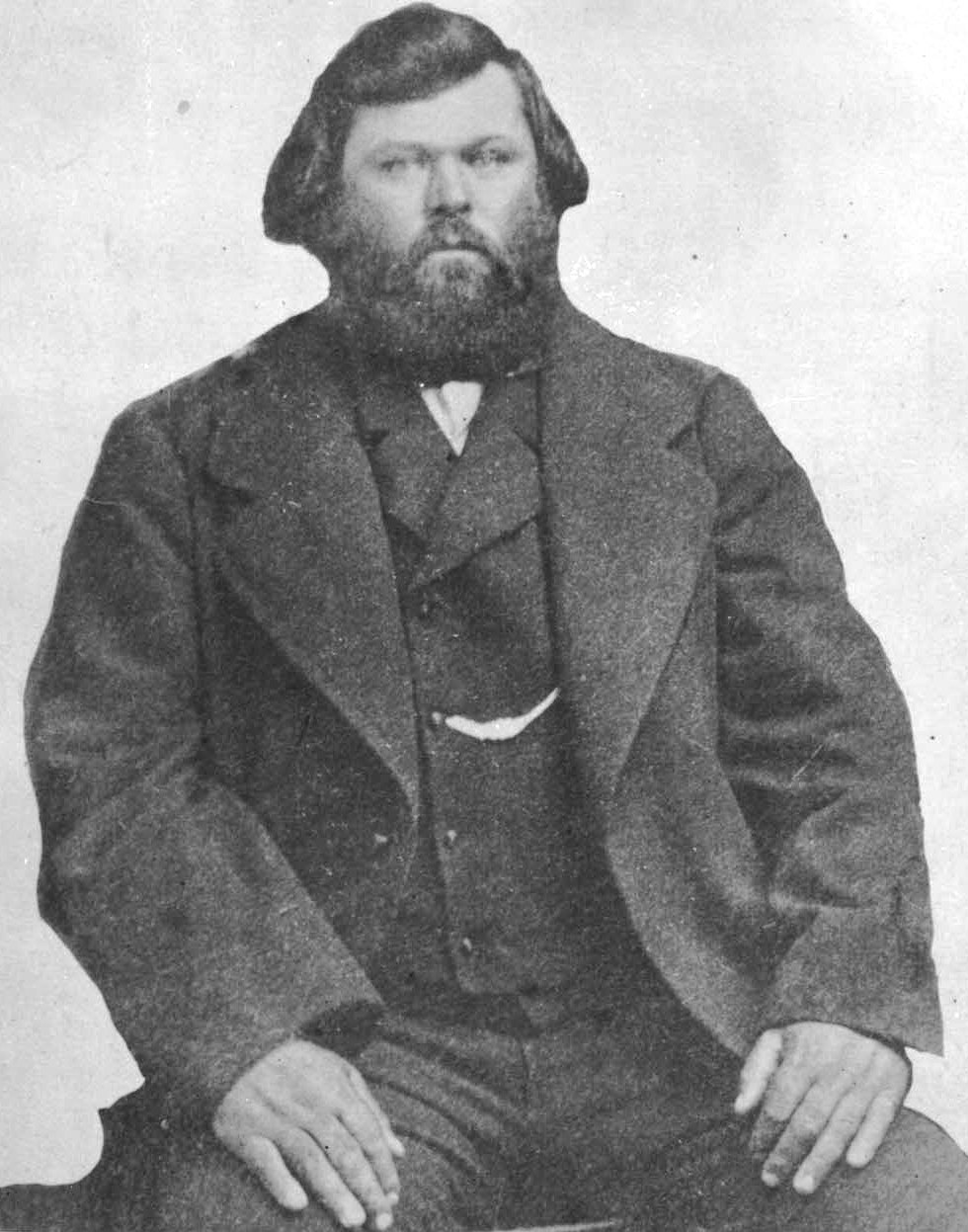 Antoine Gingras. SHSND C0465
Gilfilian, J.A. "A Trip Through the Red River Valley in 1864."Collections of the State Historical Society in North Dakota, 1908: 146-149.
J. A. Gilfillan recalls his time on the Red River ox carts with Antoine Gingras. He tells of his expedition from Fort Abercrombie to Fort Garry and back. He recalls the many Métis he met along his journey.

Woolworth, Nancy L. "Gingras, St. Joseph and the Metis in Northern Red River Valley: 1843-1873." North Dakota History, Fall 1975: 16-27.
This article tells of the founding of Walhalla, North Dakota. It describes the fur trade and the ox cart trails from Winnipeg to St. Paul. Woolworth writes about Gingras and his importance to the fur trade of the northern Red River valley. This article also describes the famous pioneers of the Red River valley such as Norman Kittson and Joseph Rolette.
Finding Aids on Fur Traders of the Red River Valley: