The Seeds of Victory: Home Gardening Posters from the World Wars
To help the United States win World War I and World War II, civilians made do with less so there would be enough supplies for the armed forces. Planting a garden was encouraged by the federal government to supplement civilian shortages and allow raw materials to be diverted to the military. Through propaganda such as posters, governments and private entities encouraged growing one's own food. Gardening and canning became patriotic acts.
This exhibit features 34, full-color, war garden posters,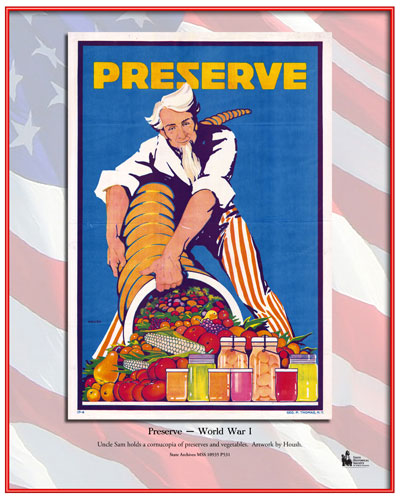 reproduced from the originals held by the North Dakota State Archives.
For more information about this TIES, contact the Outreach Coordinator at 701-328-2666 or email: dlstuckle@nd.gov.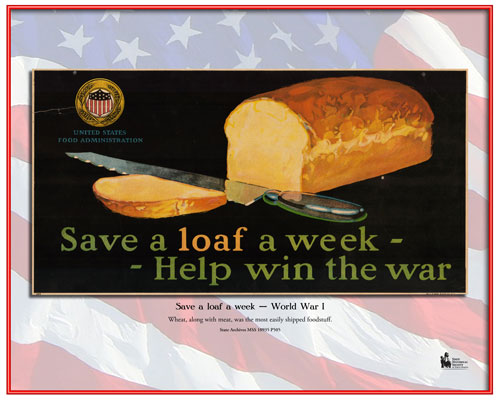 These are two examples of the beautiful posters featured in the exhibit.
Also, check out the new How Does Your Garden Grow? Online Exhibit that is a much expanded version of the temporary exhibit currently on display in the Sperry Gallery at the North Dakota Heritage Center. Check out the image galleries and expanded themes that cover gardening from pre-history to modern day.