Red River Entrepreneur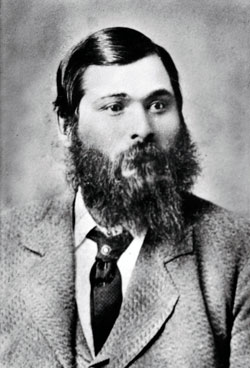 Antoine Gingras
For about a hundred years the fur trade flourished in the Pembina region. Antoine Blanc Gingras (1821-1877) lived through much it. A shrewd businessman, he died a wealthy man with a chain of trading posts in present day North Dakota and Manitoba, with business connections stretching to Minnesota. His experiences give us a personal look at the fur trade and Métis culture during a unique time in North Dakota's history. This exhibit consists of five framed 36" panels.
For more information or to reserve this TIES contact the Outreach Coordinator at 701-328-2666 or email: dlstuckle@nd.gov.
There is also a Suitcase Exhibit for North Dakota (SEND) trunk that explores the history and culture of the Chippewa/Métis in North Dakota to complement the panel exhibit.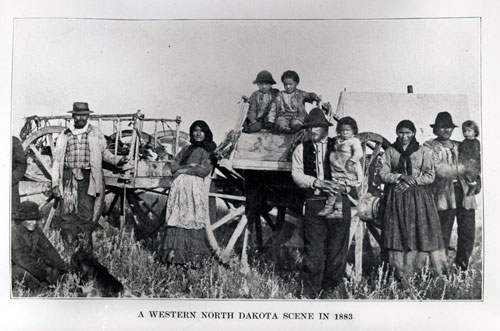 Metis family and Red River carts