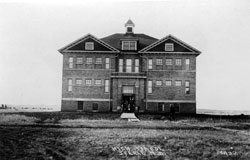 2003-P-001 Steele, ND
1900
Photo postcards of Steele, ND. (10 items)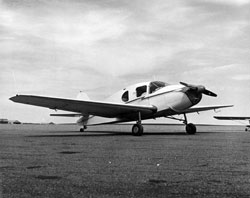 2003-P-002 R. K. Watts
1940-1980
Copy photographs from an album documenting the activities of the Capital Aviation business owned by Mr. Robert K. Watts and his brother Jack. (35 items)
2003-P-003 Fort Lincoln Internment Camp
1940-1950
Fort Lincoln internment camp images taken by inmates. (6 digital images/1cd)
2003-P-004
2003
Images of Sakakawea statue replica unveiling and demonstration of casting techniques at Arizona Bronze in Tucson AZ. (52 items)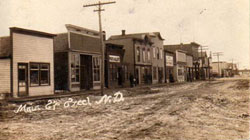 2003-P-005 Sonia Christine Ranschau
1800-1900
Images of Steele, ND. (24 images)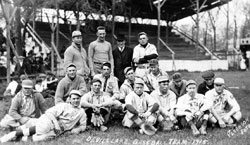 2003-P-006 Devils Lake (ND) Baseball Team
1900
Image of Devils Lake baseball team. (1 item)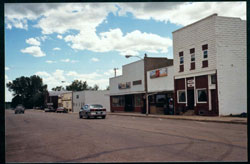 2003-P-007 North Dakota Towns
1998-2003
Images of ND towns and Jewish cemetery; Hurdsfield ND, near Regan ND, Arena ND, Heimdah, ND, Hamburg ND, Wamduska ND, Nelson County, Velva ND. (20 items)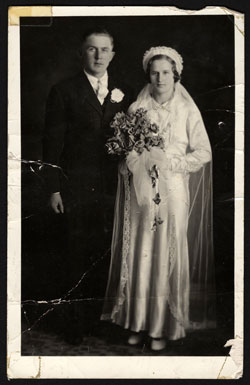 2003-P-008 Cecelia and Adam Paul Wedding
1939
Image taken by Frank Fiske. (1 item)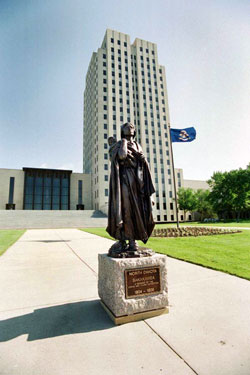 2003-P-009 State Historical Society of North Dakota Agency Photos
2003
Images taken during year documenting State Historical Society of North Dakota events and people.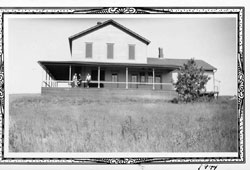 2003-P-010 Roberta R. Kennedy
1900-1930
Albums of images of Harry Roberts and Chateau. (2v)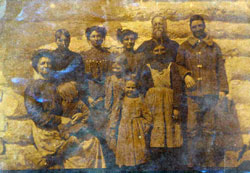 2003-P-011
1900
Photographs of an unidentified family in front of a log house; inscription on back "Fargo North Dakota." (2 items)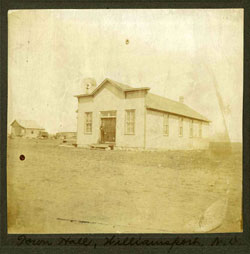 2003-P-012 Charles and Linda Amundson
1898-1900
Photographs of Frank Smith's matched team at Glenco ND 1898 and the Town Hall in Williamsport ND. (2 items)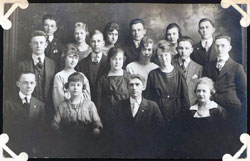 2003-P-013 Elling Jensen
1910-1920
A 63 page photograph album documenting the history of the Jensen Family in Buffalo Lake ND, Mabton WA, Sunnyside WA, and Esmond ND. (320 items)
2003-P-014 Hanson Mechanical Trade School Students
1910-1920
Oversize panorama photo of Hanson Mechanical Trade School students including Orvile Milan Huso stepfather of the donor. (1 item)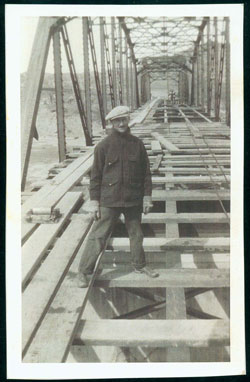 2003-P-015 Eric C. Jacobsen
1925-1933
A 96-page photo album documents work on bridges in western North Dakota. Images may include construction on the Lost Bridge and the Williston Bridge. Also included are four scans: two of Jacobsen, one of the house where he and his wife Rachel first lived, and a photo of the "bridge camp" near Elbowoods. (187 items) See also 20717.
2003-P-017 Carole M. Lindemann
1920
Photographs of Lindemann family. (2 items)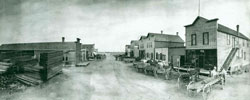 2003-P-018 Flaxton, ND
ca. 1900
Photograph of Flaxton's Main Street early 1900s. (1 item)